How To See The Exact Rate & Payment Schedule For Your Desired Stay Dates
To see the exact monthly rate and payment schedule for your desired stay dates, you simply need to enter your desired move-in and move-out dates into the price box on the individual listing page. You can then select any additional items such as pets or additional paid parking spaces any associated costs will be included in the displayed monthly rate.
To view your entire payment breakdown and schedule you can click the "View Payment Schedule & breakdown" button in the price box.
Step-By-Step On How To See Exact Rates For Your Stay Dates
1. Find a listing that meets your needs and requirements
2. Enter your desired move-in and move-out dates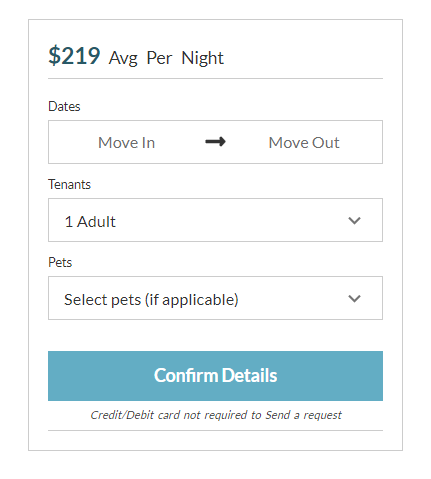 3. See the exact monthly rate for your desired stay dates: If the host offers any length of stay discounts this discount will also be displayed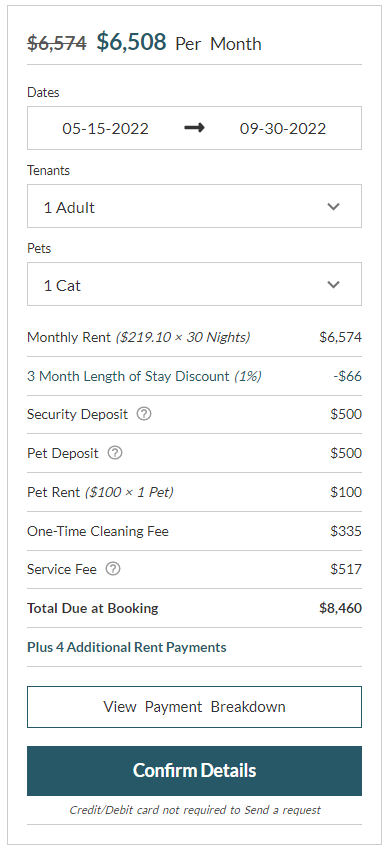 4. View your entire payment schedule and breakdown: This will contain the amounts and due at for any and all future rent payments (if applicable)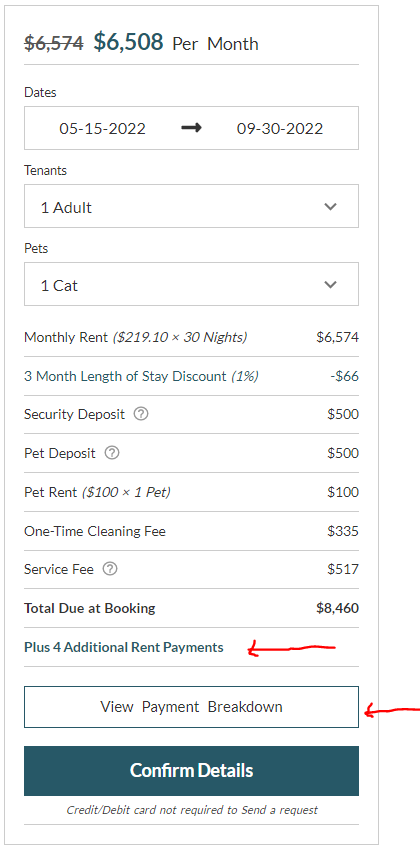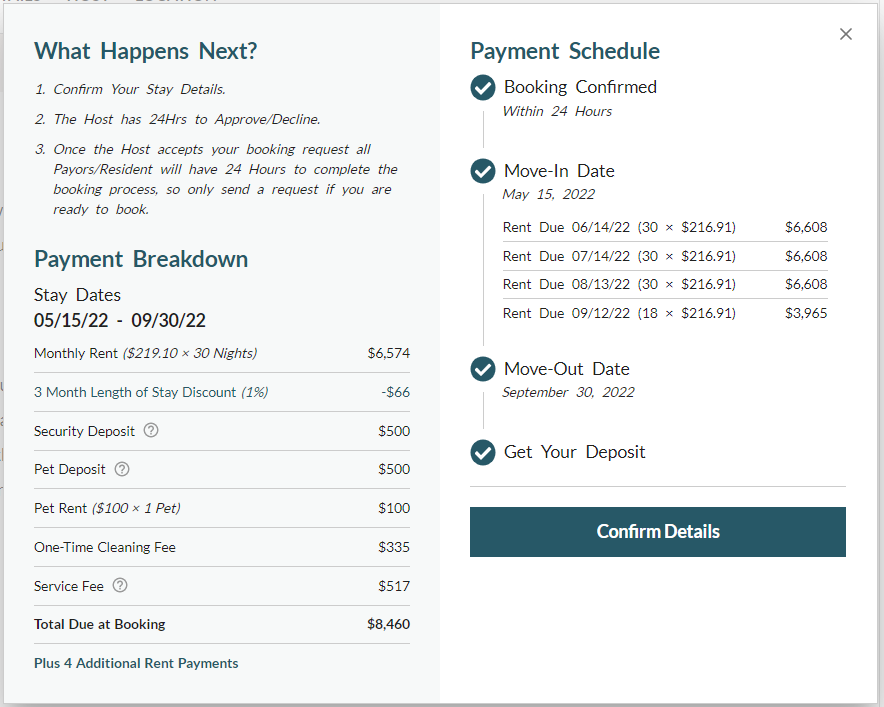 5. Send your booking request