How To Send A Booking Request
To send a booking request to a host via the HouseStay platform, you need to have a HouseStay account and be logged in. Then you can conduct a property search to find accommodations that meet your needs; after you have found a listing that meets your needs you can click on the "individual listing" page.
For the individual listing page, you will see a price box on the right of the page; you will then need to enter your desired stay dates (if you did not do so on the search results page) and select any pets (if applicable) or request additional paid parking spots (if applicable).
After you have entered your desired stay dates and enter the other needed info, you will be displayed the exactly monthly rate for your stay. The price box will also have a detailed payment breakdown of the due at booking payment, as well as show you how many additional rent payments there will be (if your stay is longer than 30 nights) and will allow you to view your stay's entire payment schedule and breakdown.
To send the booking request you then need to click the "Confirm Details" button; you will then be taken to the "Confirm Your Stay Basics" page where you can verify your stay details, select the reason for your stay, and enter a message for the host. Once you have verified all your stay information and entered your message to the host you can submit your booking request by clicking the "Submit Request" button.
Step-By-Step How To Send A Booking Request
1. Login to your HouseStay account
2. Conduct a property search
3. Select a listing that meets your needs and click on the listing
4. Enter your desired move-in and move-out dates into the price box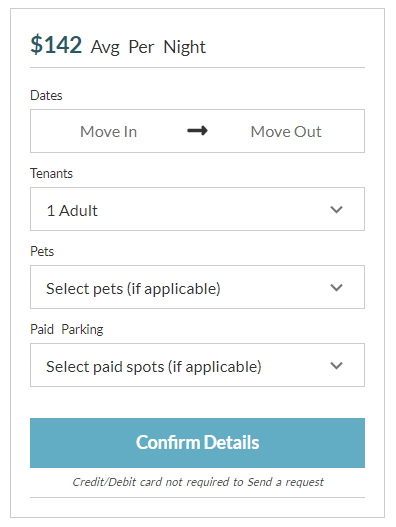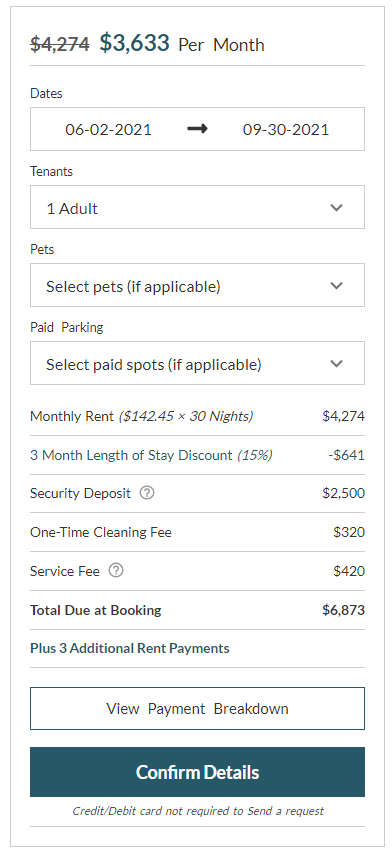 5. View your entire stays payment breakdown and payment schedule: you can view this by clicking the "Plus X Additional Rent Payments" or "View Payment Breakdown" buttons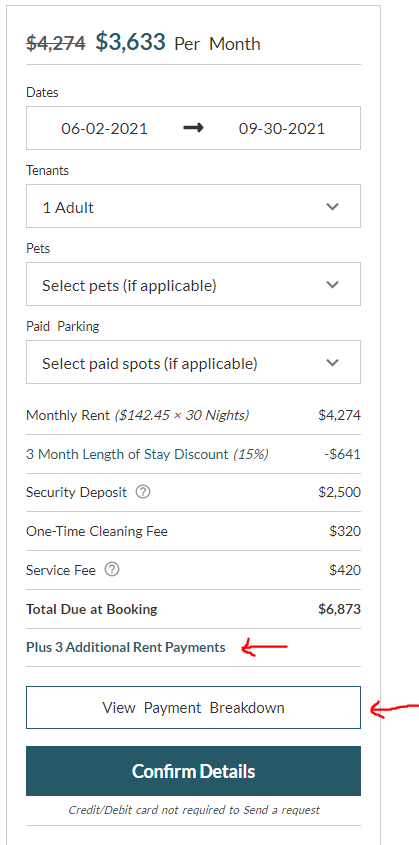 6. Confirm your stay details, select the reason for your stay, enter your message to the host and submit your request