How To Make The Due At Booking Payment
After the host has accepted your booking request or sent you a special offer, you have 24 hours to make the due at booking payment before your request expires. The due at booking payment cannot be broken up and must be paid via the HouseStay system and includes the following:
1st Months Rent
Security Deposit
One-Time Cleaning Fee
Service Fee
Pet Deposit (If Applicable)
Pet Fee (If Applicable)
Additional Paid Parking Space (If Applicable)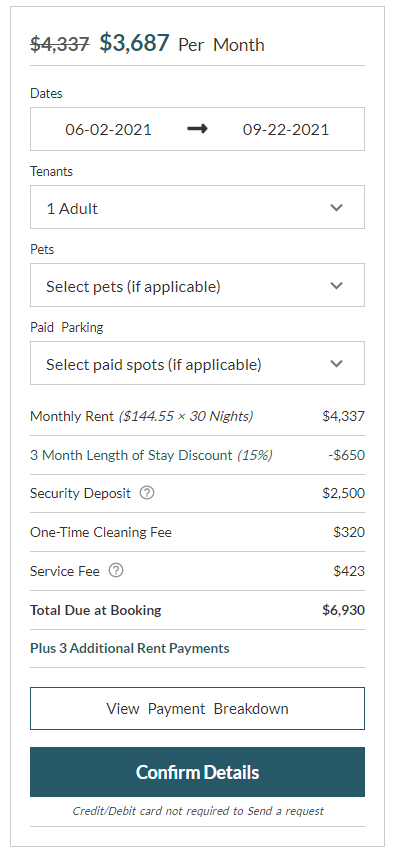 Step-By-Step How To Make The Due At Booking Payment
1. Login to your HouseStay account
2. Find your booking in the "Items Awaiting Action" section of your dashboard and click on your booking

3. Click the "Pay Now" button in your booking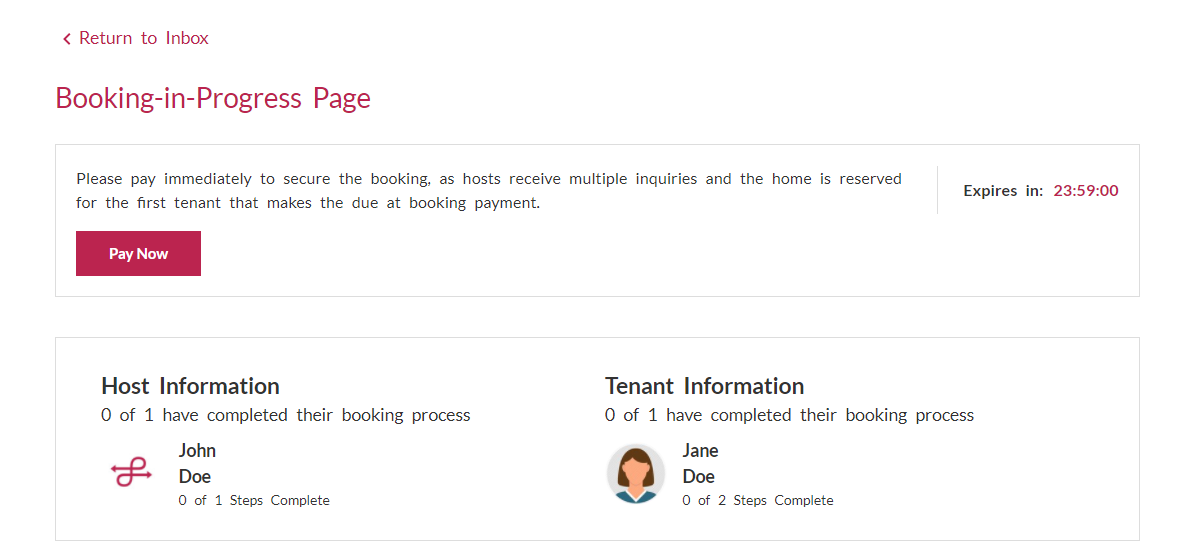 4. Add your payment method if you have not yet done so and click the "Submit Payment" button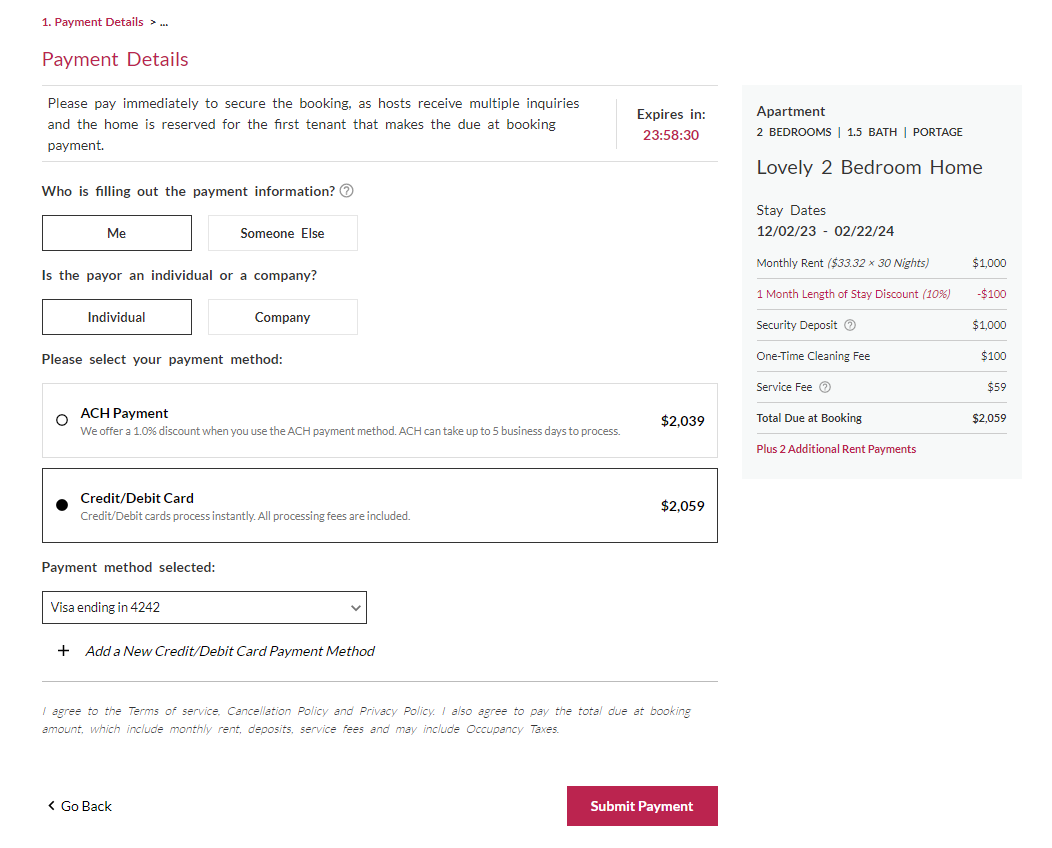 5. You will then have 24 hours to complete the remaining booking process before your booking expires
IMPORTANT NOTE: Once the due at booking payment has been made, the "service fee" is not refundable even if you don't confirm your booking and it expires. This means you would receive a full refund minus the service fee, so be sure to only make the due at booking payment if you are going to complete the booking process and confirm your booking.